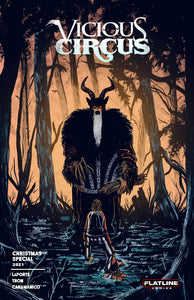 Vicious Circus 2021 Christmas Special
.
Izzy's Comics Exclusive
.
Cover by Bryce Yzaguirre
.
Limited to 100
.
The 
first ever 
Vicious Circus Christmas Special
, a lone wolf mall Santa embarks on a do-or-die mission to save a little girl whose one desperate Christmas wish is for a family that won't hurt her, a mission that puts him on a collision course with the killer clowns of the Vicious Circus.
.
Expected release date: 12/31/2021