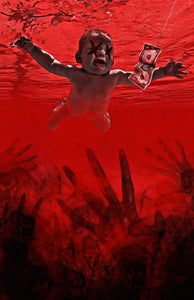 DEPARTMENT OF TRUTH #11 CVR A SIMMONDS (MR)
IMAGE COMICS
.
Izzy's Comics Exclusive 
Nirvana Nevermind Homage Cover by Javan Jordan aka Illest Uminati
.
Limited to 500
.
(W) James TynionIV (A) Martin Simmonds

The rules of reality start to bend in the presence of Wild Fictions. That's why it's Darla's job to hunt down so-called cryptids before belief in them can spread. And if you're an innocent bystander caught in the crosshairs... Well, the Department of Truth doesn't leave loose ends.
.
Expected Release Date - 7/28